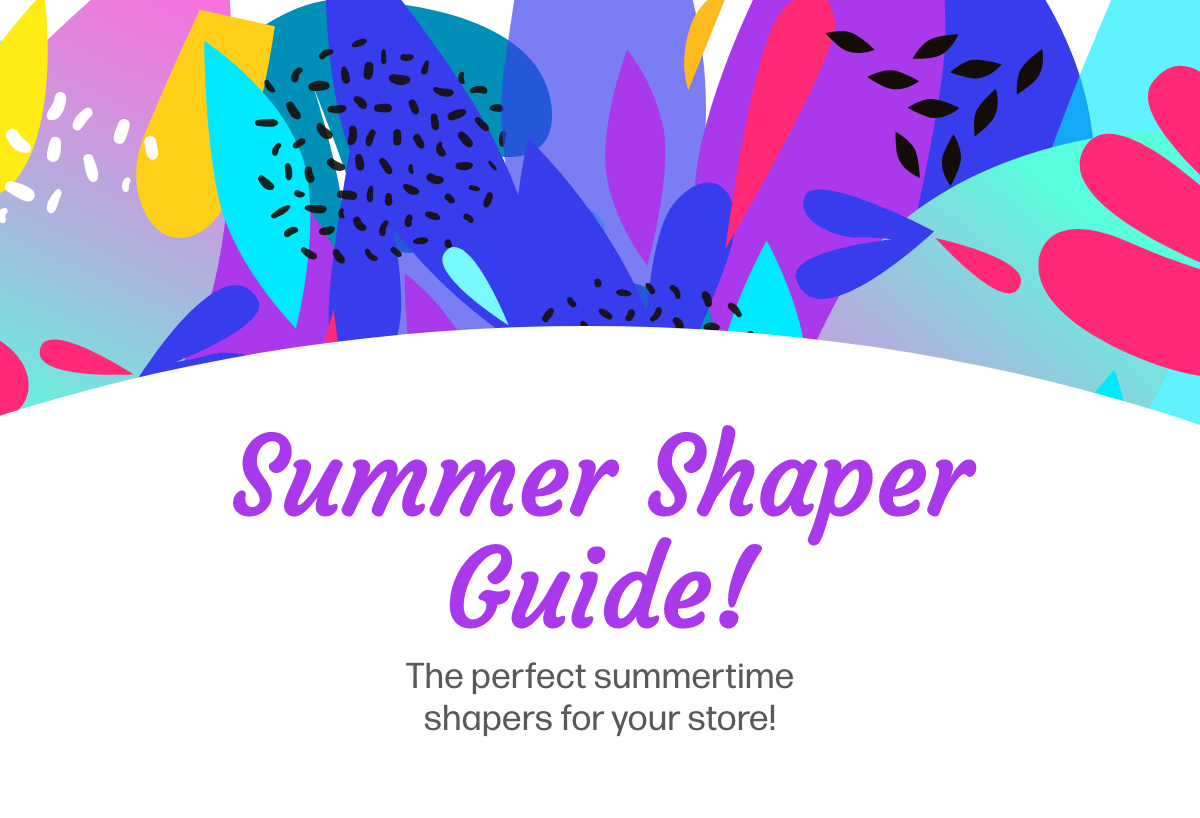 Summer Shaper Guide!
On summer time, we still want to offer our clients our amazing body shapers but, with the temperature rising, convincing someone to wear an extra layer sounds a bit difficult. We would love to help you with our list of recommendations of the best styles to wear without losing your mind on the heat or sweating all the time, so check out this amazing review of the best CYSM Shaper recommendations to offer your clients this summer, just don't miss out on our amazing list to include in your stock this summer!
As the season of outdoor weddings and barbecues, beaches and light clothing, you may think that it's insane to wear shapewear since it's impossible to conceal it with the extra layers that we used to have on winter. But what your clients will need, is something with a body that can conceal and accentuate, but with materials light enough to let the skin breathe on the rising temperatures, lightweight fabric with a smooth finish that will make it invisible and great for any activity. To find the best recommendation for them, just follow these simple guidelines and you are all set up to succeed!:
Pay close attention to the compression: Heavier duty shapewear (such as All in ones, Full body shapers, and post surgery or thermal shapers) can be very thick for daily use, A lighter compression usually is constructed of a lighter material and allows the skin to breathe, preventing discomfort and excessive sweating.
Go for less coverage: A style that has less coverage than what your client usually wears. It's kind of similar in fashion to wearing no sleeves in summer or shorter skirts. Decreasing the amount of fabric you are wearing (a boyshort, panty or even a thong!) can help them feel more fresh and lighter through their daily activities.
Select breathable fabrics: This type of fabrics can take the moisture and "breathes" it out, leaving the body with a fresh sensation and no sweat or discomfort. A shaper with high-quality material can create this sensation and no matter what temperature you are experimenting, it will circulate your perspiration, leaving your skin soft and bogus free!
Outerwear that functions as shapewear: You can kill two birds with one stone by suggesting clothes that function as shapewear, CYSM's apparel line offers the same amazing effects of our shapers but with modern designs and great light fabric that keeps the body temperature just right on summer.
So, for all the nonbeliever in shapewear during summer, you can offer them these great recommendations that we have put together here, so choosing the right shaper won't be so difficult:
.
.
We hope you have found this useful and if you have any doubts, comments, our your best summer shaper recommendation, let us know!