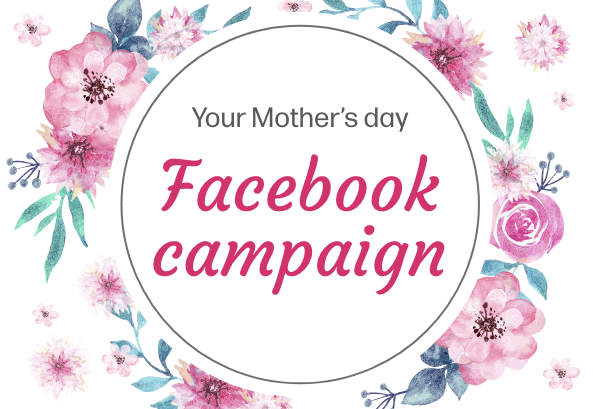 Your Mother's day Facebook campaign!
Most companies with social media are already working on their mother's day campaigns, especially when creating giveaways, contests, and promotions that go with the theme. So how can we make sure yours stand out?
For starters, we have to make sure that you already have some insight into the types of customers your business receives, so you can increase the flow of customers online and in store for the season and encourage them to acquire gifts for their loved ones. Its a challenge to many businesses and since almost everyone wants to show appreciation to their motherly figures in their lives, you have to make sure to stand out among all other businesses.
Here are some tips that will help you with your social media campaign this season:
Make sure you use the knowledge you have about them, find out which segment of your customers is the one with the motivation to buy gifts. Make sure to send them specially crafted information and content to let them know you will be offering promotions, discounts, extra gifts, or more.
There are several types of product recommendations such as:
Personalized (Usually based when you analyze information regarding shopping habits), generic (They can be "top products", "new arrivals" and such) and categorical (Medical, mother's day related, etc.). With this you can organize your product types and create diverse categories and send specific information to clients you know will be interested in it. Take your time creating your recommendations, and make a newsletter to keep your customers informed with the best weekly information.
Make use of your social media to invite customers to your physical store. You can create a special promotion, offer or in-store discount, all this to make your customer experience your customer service and your physical products. When you engage customers in a journey like this, it creates opportunities for social proof where they share pictures on their social profiles.
Some customers may not be responsive to social media especially regular customers, for this, you have to be smart and make use of all mediums available. Create an e-mail campaign to capture their attention or a direct mail to send a personalized message.
This message should be very easy to understand, should have an emotive language that resonates with them, clear incentives and calls-to-action to encourage them to buy your products and the content should be dynamic and clear to suit the tastes of the recipient.
Mother's day is an excellent opportunity to apply all you know about your customers and give them the content and information they want and need. Always check that they actually want to receive content from you on sensitive holiday period; reach out to customers that already bought from you on mother's day and offer gift ideas, up-sell or cross-sell different complementing products.
The content created for social campaigns should always be a gate to your products and services. A good shopping experience can encourage social proof and share across your shopper's personal channels!