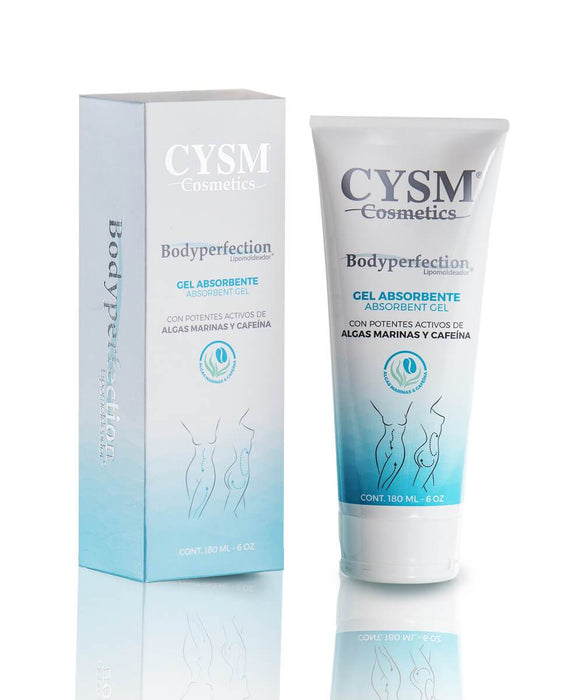 3014 - Body Perfection Slimming Gel - by CYSM
Original price
$14.99
-
Original price
$14.99
DIRECTIONS:
Apply Body Perfection Absorbent el morning and evening to desired areas. Using a circular motion, massage until completely absorbed.
INGREDIENTS:
Water, Carbomer, Triethanolamine, Caffeine, Alcohol, Menthol, PEG-40 hydrogenated castor oil, Hydrolyzed algae extract, Hedera Helix Extract, Centella Asiatica Extract, Fragrance, Benzyl Alcohol, Methylchloroisothiazolinone, Methylisothiazolinone.
WARNING:
If you notice any adverse reaction discontinue use.


MODO DE EMPLEO:
Aplique el producto en la mañana y noche en la zona donde desee tonificar haciendo masajes circulares contínuos hasta que el gel sea absorbido por la piel.
INGREDIENTES:
Agua, Carbónero, Triethanolamine, Cafeina, Alcohol, Mentol, PEG-40 Aceite de Castor Hidrogenado, Extracto de Algas Hidrolizada, Extracto de Hedera Helix, Extracto de Centella Asiática, Fragancia, Alcohol Bencilico, Methylchloroisothiazolinone, Methylisothiazolinone.
ADVERTENCIA:
Si nota alguna reacción desfavorable suspenda su uso.
Ingrediente

Descubre las bondades de las Algas Marinas y la Cafeína para tu piel reunidas en un mismo producto