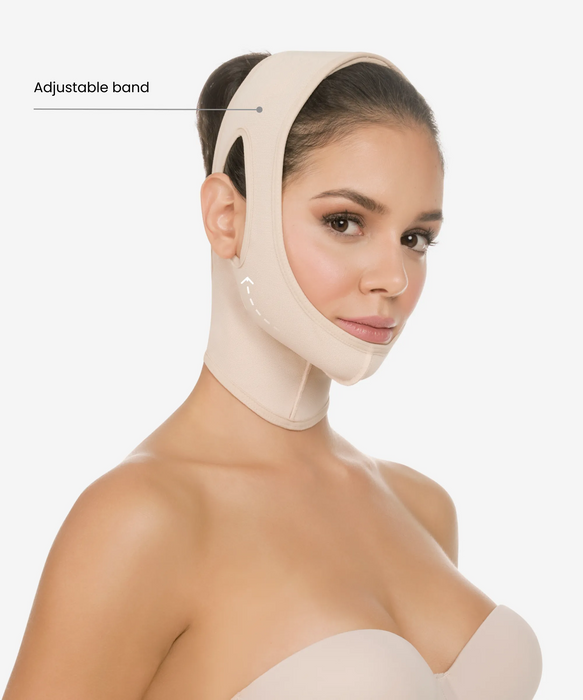 356 - Post Surgery Compression Face Wrap
Original price
$24.99
-
Original price
$24.99
 Having cosmetic surgery done, or any type of medical intervention that involves the delicate skin on your face or neck, puts your skin and muscles under a lot of stress and discomfort. 
●  The Post Surgery Compression Face Wrap acts as an all-inclusive support system that helps you heal quicker, while keeping you comfortable at all times!
● The face wrap has an ultra compressive design, and it is made of a flexible and smooth fabric.
● The design minimizes swelling, and makes the blood circulation in the targeted area work more efficiently.
● The antibacterial fabric is equipped with adjustable bands, so you can decide what feels comfortable, and change the wrap's position throughout the day if needed.
● The face wrap gives you face, chin and neck support, making it ideal for healing after face lifts, neck lifts, and liposuctions.
| | | |
| --- | --- | --- |
| Material | Ingrediente |  Compression  |
| | | |
Uso Recomendado