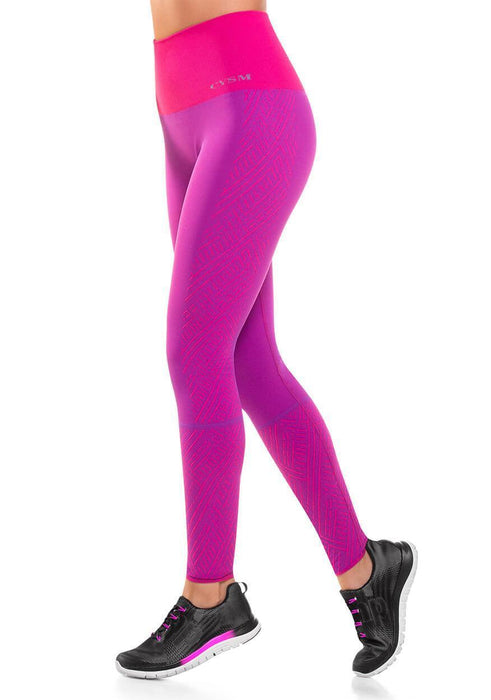 908 - Ultra Compression and Abdomen Control Fit Legging Fuchsia
Original price
$19.99
-
Original price
$19.99
The Ultra Compression and Abdomen Control Fit Legging Fuchsia fit leggings are a great match for a bubbly and charismatic personality! Their bold and exciting color will brighten your day anytime, anywhere.   
●So when you need a motivation boost to go to the gym, just think about how cute you're going to look in these awesome leggings and how comfy they feel once they touch your skin!
●They're made of a very flexible, but slightly compressive, fabric which helps support your muscles during high-intensity training.
●That same fabric also makes you butt look rounder and fuller, tightens your abdomen and smoothens your legs, regardless of whether you're jogging or going on a date! Now that's a win-win situation!