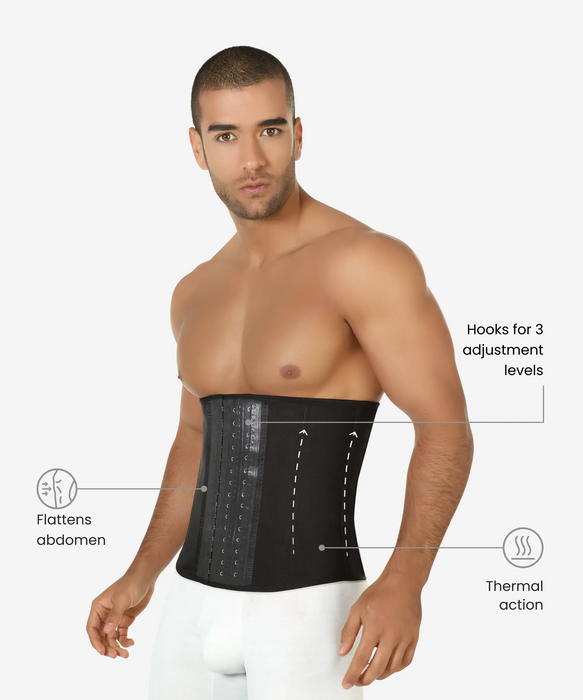 7016 -Cinturilla Térmica Ultra Soporte / Men's Support and Control Waist Cincher
Original price
$31.99
-
Original price
$31.99
 A man's torso is the focus point of his entire figure. It makes the difference between: any shirt fitting perfectly, or wearing extra clothing to hide your midsection. The Men's Support and Control Waist Cincher is the best solution if you want to turn your torso into your strongest feature.
●The ultra compressive design of the waist cincher, along with the built-in structural rods and the 3-position hook closure, will redefine your figure, by flattening your abdomen and correcting your posture.
●A correct posture can have a major impact on how clothes fit, while consequently giving your torso a lean and toned look.
●You can use the waist cincher on a daily basis!
● The additional benefit of having excellent lumbar support will prevent back pain, so working a desk-job will no longer be a problem for your health!
| | | |
| --- | --- | --- |
| Material | |  Compression  |
| | | |
Uso Recomendado