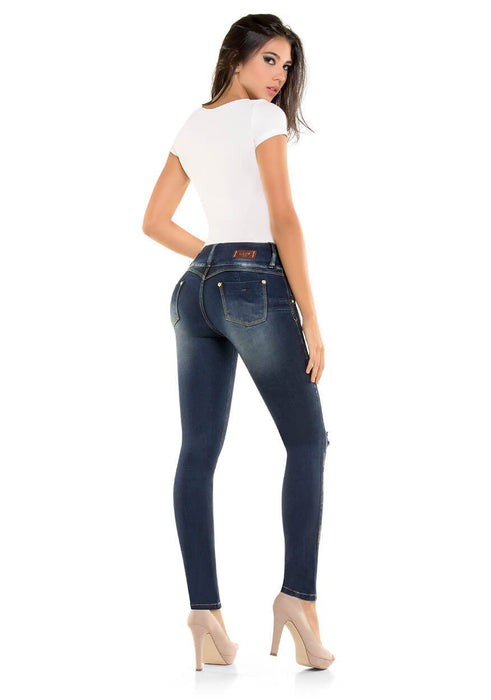 SHEILA - Push Up Jean by CYSM
Original price
$29.99
-
Original price
$29.99
The SHEILA jeans will give you the body-confidence boost that you've been waiting for, and help you ignite a passion for racy outfits and showing off a lifted and well-defined butt! 
●The way this pair of jeans creates a curvier silhouette, regardless of your body type or size, is by flattening your abdomen, minimizing your waist and pushing up your buttocks.
●The bootcut style helps to lengthen the appearance of your legs, which makes you look taller and slimmer, without the need to lose weight. 
●The jeans are simply there to tuck in the extra inches where needed, and use the slightly compressive properties of denim to lift your posterior.
●The rugged distressed look also draws attention to areas of the body that we'd all like to emphasize, so you're guaranteed to enjoy admiring yourself in the mirror every chance you get!