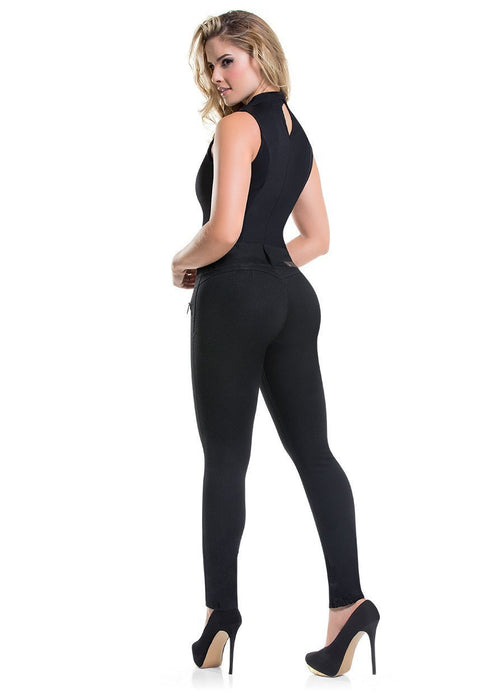 TAYLOR - Push Up Bodysuit by CYSM
Original price
$39.99
-
Original price
$39.99
Wondering how you can pull off a sexy butt-focused outfit without doing squats every single waking hour? The TAYLOR jeans are the butt-defining miracle workers that can make it happen instantly and effortlessly.
●The jeans use only your natural curves to create a fuller and rounder butt, with zero discrimination towards those that lack volume in the booty department.
●The strategic seams and bidirectional stretch fabric have an extremely noticeable butt push-up effect!
●And to highlight your best asset even more, the jeans flatten your abdomen, and tuck in any extra inches around your waist, hips and thighs, leaving you with a smooth and sleek silhouette that's destined to appear flawless regardless of the final look of the outfit.
●Pair them with a glam top, or let them be the centerpiece of your look. Compliments guaranteed either way!