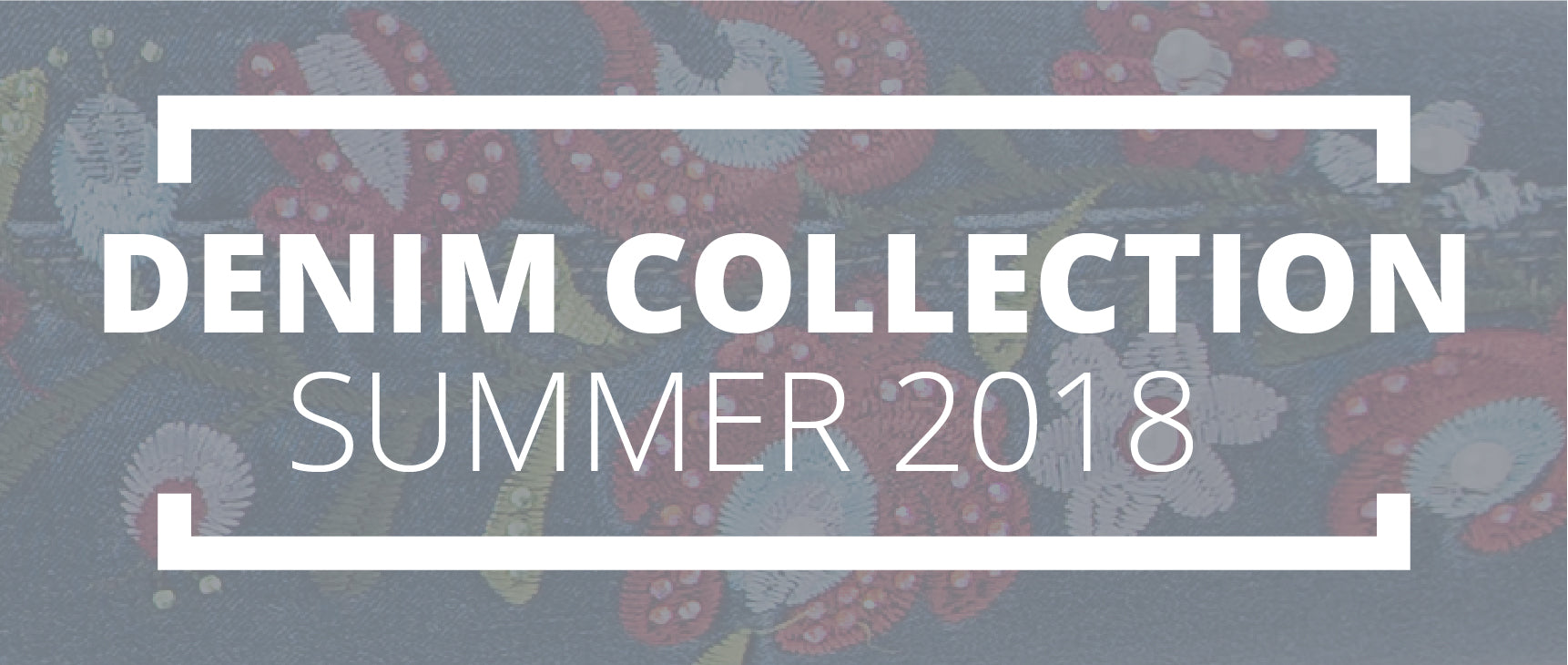 2018 Summertime Denim Trends
We all know how difficult is to create the perfect balance between fashion and daily life. With that, we have been researching our favorite trends from this season and the best way to rock them this summer!
We hand-picked the best of all in the spring-summer trends for our new designs, thinking about the best details that will go the best with the current fashion style.
A colorful primary based pastel color palette, embroidery inspired in nature's beautiful leaves and flowers, with a slight touch of nostalgia, this season is filled with natural details, lights, and colors, Perfect fit for romantic afternoons and a memorable summer break in the sun.
PROTIP  · The Kelly Push Up Jean has a very delicate and beautiful embroidery detail in the lower side of the leg, perfect match for a very feminine look.
PROTIP · The Giselle Push Up Jean, with its perfectly placed color wash and design, contours, defines and calls the attention to the butt and the hips area.
PROTIP · The Jazzie Push Up Jean, contours and lifts the butt offering the perfect balance between body control and beautiful design.
Deep, dark, elegant tones to create a very sophisticated palette, with bright sober complementary tones to add a contrast just like the city skyline. Detailed and symmetric embroidery, delicate and hidden details to create the perfect collection to complement a classic and chic outfit.
PROTIP · The Diane Push Up Jeans fits into any wardrobe, its atemporal looks, and design help contour the natural curves while matching with any outfit for any occasion.
PROTIP · The Brenda Push Up Jean, sophisticated cut and diametrical embroidery as the mail detail, this classic and timeless design contours and shapes the abdomen hiding any muffin top or love handle flawlessly.
PROTIP · The Ellen Push Up Jean combines denim and elegance, with no buttons and a very discreet zipper, enjoy a flat abdomen and beautiful hips and legs with this beautiful design.