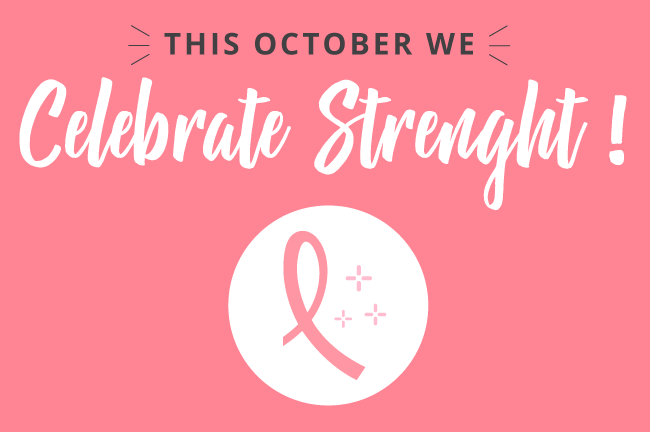 Celebrating Strength: Raising Awareness Saving Lives!
In CYSM, we believe in beauty, strength and the power of all women in our community. We celebrate women, and we also take as a responsibility to create products that can push them to their full potential and to face all the challenges that life brings. This is not just about beauty or looks, we invest a significant amount of our resources into the technology of our garments that has allowed us to step into the health-care territory.
We have joined forces with the National Breast Cancer Foundation to provide help, hope, and support to women of all backgrounds and circumstances when facing the threat of breast cancer.
We know that breast cancer is one of the most frightening medical challenges of our times. Even when reading about the powerful women who have survived, we can't help but think about the harsh realities that they face when standing in front of uncertainty, fear, misinformation and sometimes lack emotional and economic support; this is why we have decided to lend a helping hand, and with you by our side, can make of this the turning point in their lives to face adversity and fight, and not to become one more victim of this terrible disease.
Listen to this, when breast cancer is detected, the 5-year survival rate is 100! Yes! And this is because early detection plays a big part in a fast diagnosis and proper medical intervention. This, of course, includes having monthly breast self-examination, and scheduling regular clinical appointments; cancer can be fought and you can regain your quality of life when detected early.
As partners of the National Breast Cancer Foundation, we are donating part of our profits to this life-saving foundation. As a community, in CYSM we have the opportunity to create a

united front against breast cancer,

using real solutions that can help women before, during and after the big fight.
Our contributions have the back of several support programs that the National Breast Cancer Foundation has in motion since they began in 1991. These support programs developed through the years have had a positive impact on women diagnosed with cancer. This is a health crisis that doesn't know mercy or discrimination, 1 out of 8 women will have breast cancer in their lives, and because the medical-care costs are rising, sometimes some of them are unable to afford regular screenings or post-diagnosis surgeries.
Let's raise even more awareness by spreading the love, and this

great guid

e we designed to help women learn how to make your own breast self-examination!.
We have to keep pushing forward to give every woman a fighting chance. We can help save women and the National Breast Cancer Foundation along with CYSM are working on laying down the vital groundwork of a movement that wants to protect, encourage and support women!
.
Thank you for being a part of our family.  Let us join forces together and raise awareness; We can detect it early, we can fight it, and we are not alone through this!
.
For more information on the

National Breast Cancer Foundation

: