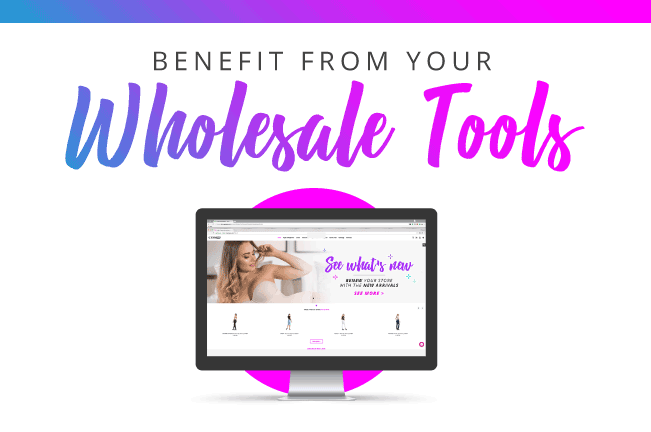 Your wholesale tools explained!
Have you wondered if you 
know all the

wholesale

tools we have to offer?
Well, don't worry, we will help you maximize the use of the ones you know and the others you may not be aware they even exist! 
For all of you who use social media to boost their sales, we have a
very special
surprise
ready for you.
.
▻ Play your best game with the latest news and articles designed just for you! 
▻ All product information, availability, all in just one place.
▻ Get size charts for specific measurements and give the best advice to your clients, they are going to love it!.
▻ All catalogs and magazines available for you in digital format.
▻ For an efficient shopping experience, Quick order Tool is for you.
▻ Request specialized assistance in just one click!
 .
And our last but not least!
.
 Easy to share and use
, created to help you boost up your sales and thinking about how easy is just
to share
everything in social media
,
You can find great product information for your clients, and you don't have to spend a long time explaining the benefits, Just Share!.
And guess what? All size tables, price lists and catalogs available for you in the same place!, Just

add

to your

shopping cart

, checkout, and

download

!
Was there a tool that you didn't know about?

Tell us what you think

;)